We are GLD Labs
A premier custom mobile app and game development team creating cross-platform experiences for users to better share and connect with their family and friends, using next-gen technology, tracking, and advertising campaigns.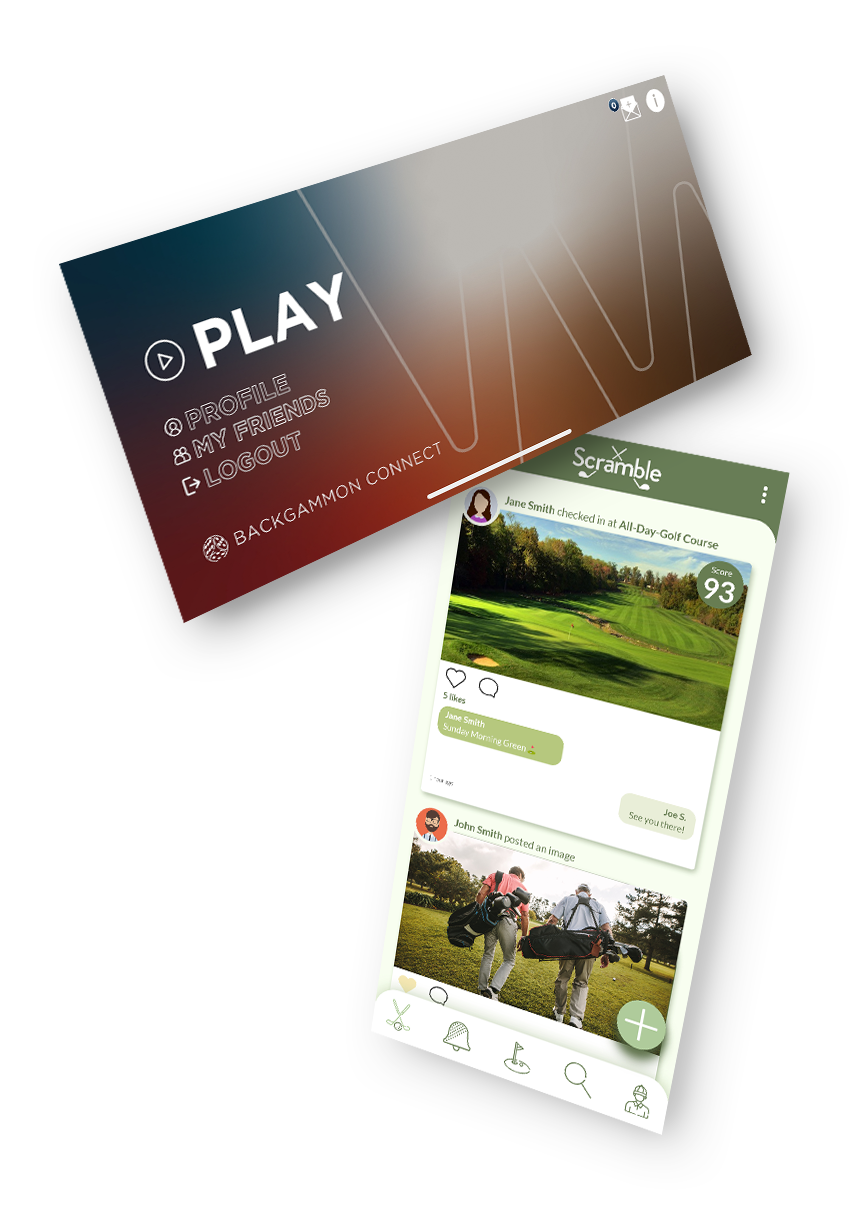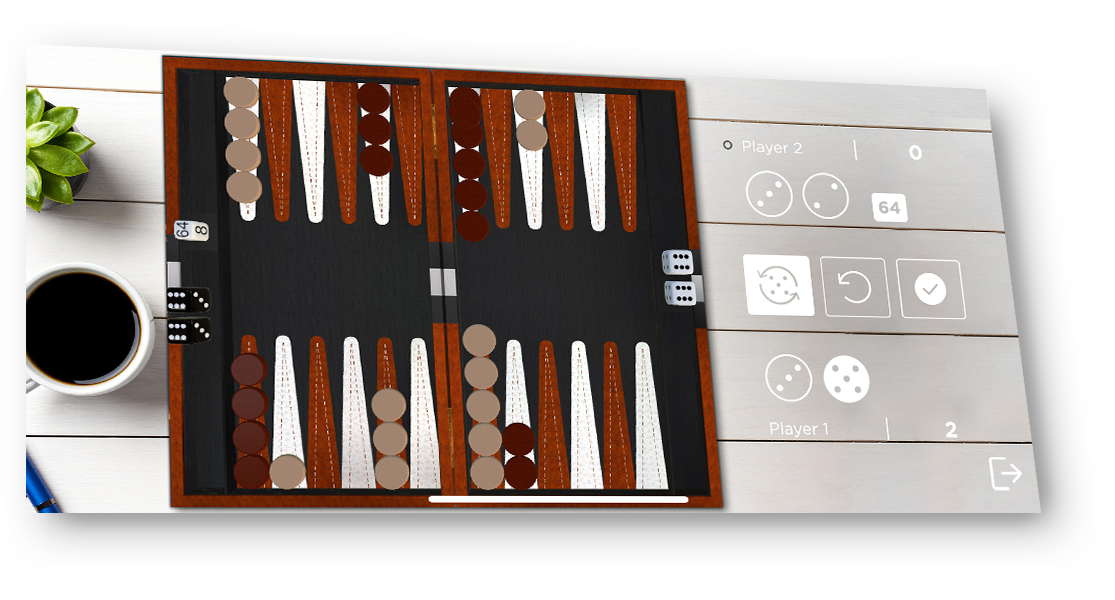 Backgammon Connect
Backgammon Connect is a real-time cross-platform game built to allow players to play real backgammon games against each other around the world. It utilizes technology to allow asynchronous or simultaneous play, and is built fully in 3D for realistic dice rolls and fair play. It supports third-party authentication with Google, Facebook, and Apple.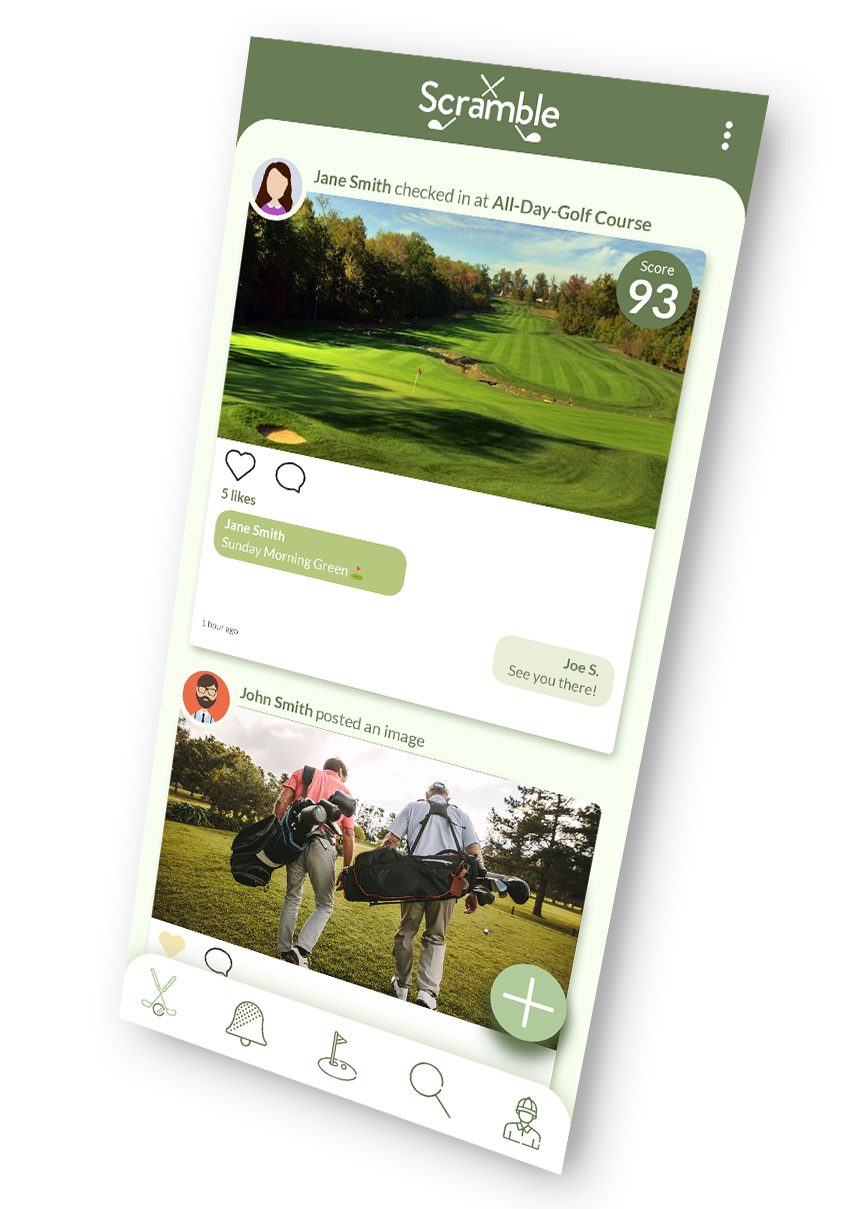 Scramble
Social Networking
Golf players around the world love sharing and discussing their latest rounds. Scramble allows them to connect with their friends, check-in to courses, and post scores from their recent rounds. Then their connections can comment or reply with text, gifs, or images of their own. Talking about your golf game has never been easier! Scramble supports third party login using Google, Facebook, and Apple. 
Expertise
GLD Labs has experience working with many different app experiences and design requirements.

Cross Platform Development
Allow users to play on any device type and interact with each other across platforms. We use Unity, Firebase, and Flutter to build apps that are supported by any operating system.

Social Networking
Connecting users around the world and enabling them to communicate or compete is central to the apps that we develop. 

Real-Time Games
Our games allow users to view their competitors moves in real-time or have the option of coming in and out of the game at their leisure. 

Data & Analytics Integration
Our expertise in data and pixel integration allows your apps to build audiences, understand performance, and optimize your apps to drive repeat users and loyalty. 

Advertising & Promotional Campaigns
Deep experience with advertising campaigns helps us to set up your apps and websites to have the latest technology for reaching your current users as well as building models to find new users.
Already Know the Details of Your Project?
Give us a quick description and we'll get back to you
Copyright GLD Labs LLC 2020